Megha-Tropiques (Saphir ScaRaB) mission status
The operating mandate of the Megha-Tropiques mission is coming to end this year. After a formal process, the CNES, based on the requests of scientists and weather agencies, decided to continue the operation of the mission for one year. The Indian space agency, ISRO, agrees to follow us and to provide the services that allow everyone to have the data of Saphir and ScaRaB. However, it should be noted that everything will now be done in a logic of best effort given the aging of the satellite and the system.
At the end of 2018, the satellite suffered a degradation of the data management subsystem, no product is available between December 2018 and April 2019. From April 2019, to overcome the problems of thermal sensitivity of the memory, it was decided to switch off data management module 2 out of 3 orbits. Mechanically, there is only about 30% of data available.
The graph below illustrates this situation (completeness of dumpwise L1A products between Nov. 2018 and September 2019).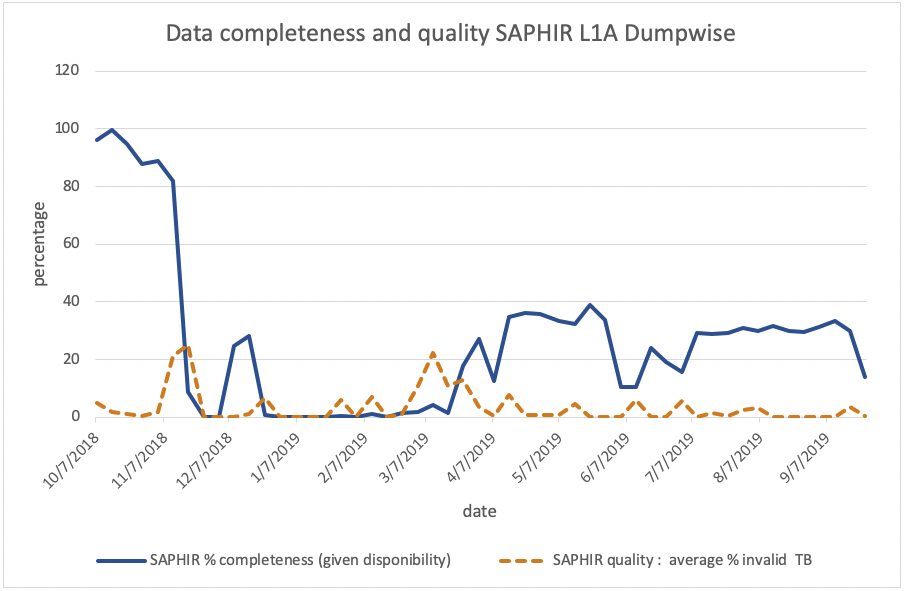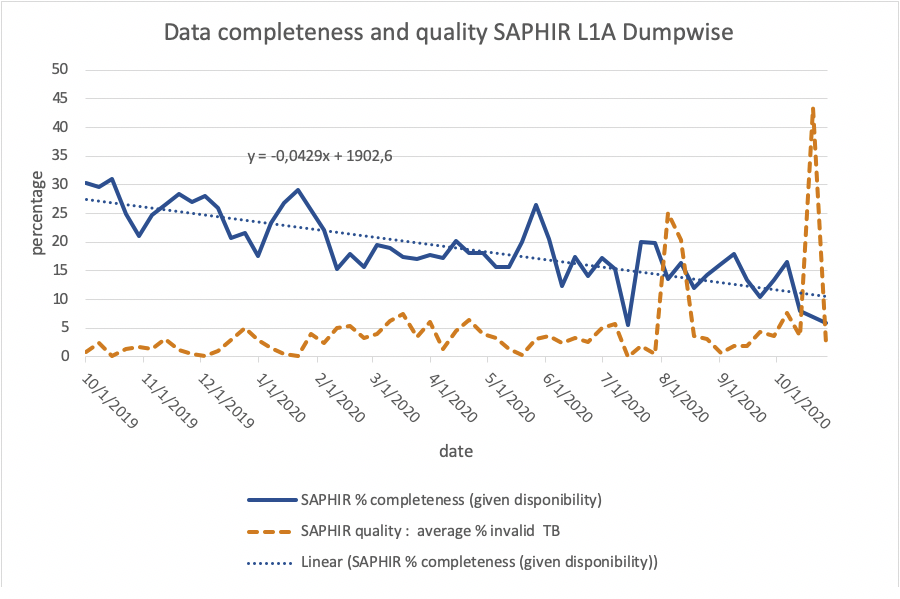 Currently, this issue is monitored closely taking into account the thermal status of the memory. Unfortunately, this system seems to deteriorate more and more. As a consequence, we notice a regular decreasing of the volume of the data, both for ScaRaB and Saphir. The Figures below illustrate this situation (data completeness and quality between oct-2019 and oct-2020).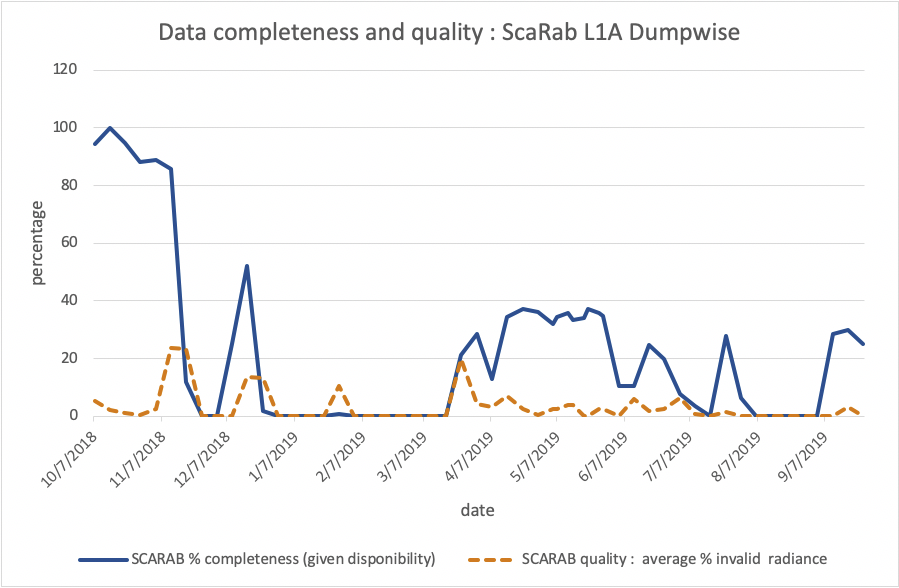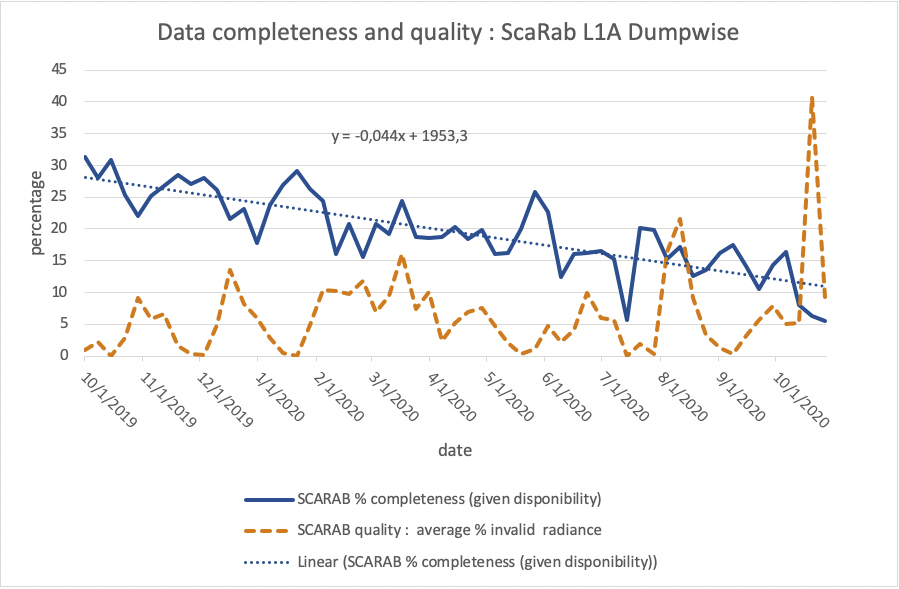 The Saphir and ScaRaB instruments are in perfect health. ScaRaB's mechanism has aged a bit, which has led us to relax some onboard monitoring, but performances still remain within requirements (there were a lot of margins).

The measurements made by these instruments have the same excellent quality as at the beginning of the mission.
The Level-1 products provided by the ISRO ground segment are the result of the combination of instrument data and ancillary data (datation and attitude data provided by the satellite). For reasons that have not yet been identified, it may happen that some scans are poorly geolocated. These random degradations do not always cause quality flags to be raised, which makes it difficult to detect them. It should be noted that the frequency of these anomalies is low. Nevertheless, it seems that assimilation information provided by Météo France allows us to correctly detect these anomalies. This point is under study to determine how we could give this useful information to users.