Smoke from Canadian wildfires reaches Western Europe
June 27, 2023


On June 27, 2023, huge amounts of smoke coming from the west hovered above part of Western Europe. That smoke was released a few days earlier by severe wildfires raging in Eastern Canada. The smoke traveled high in the atmosphere thousands of kilometers across the Atlantic Ocean. The smoke plume reached the coast of Portugal on June 26, 2023, and kept progressing eastwards.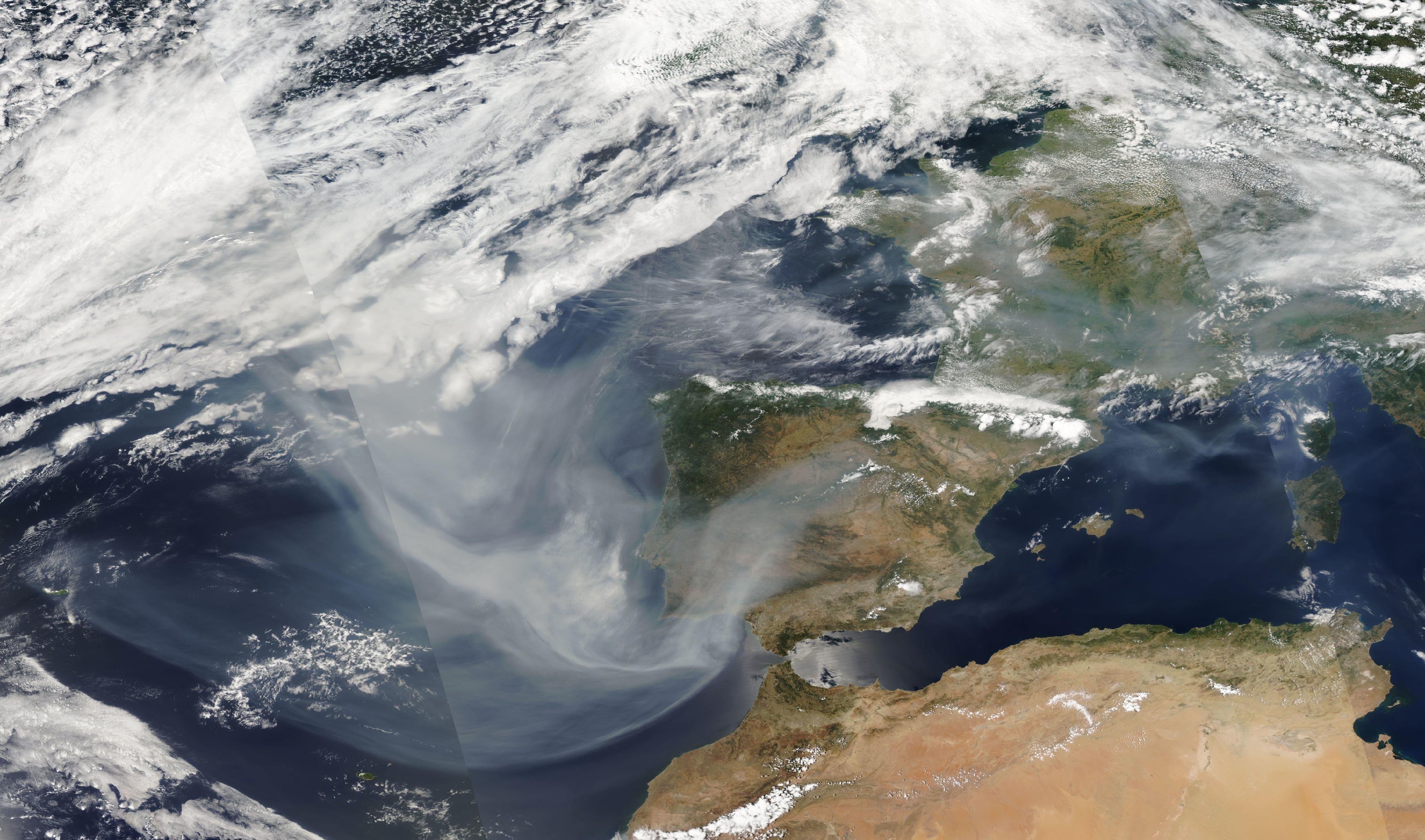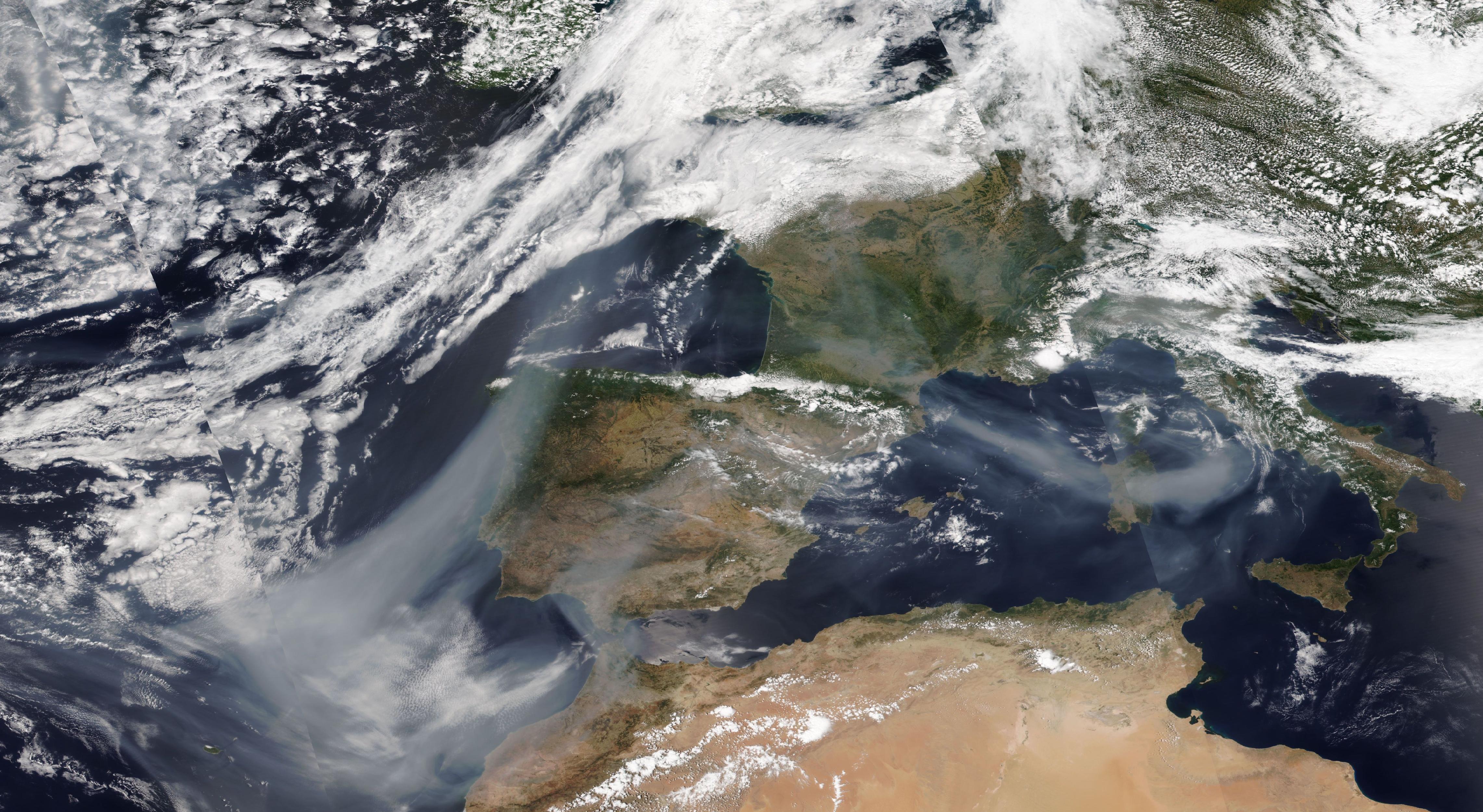 Le 27 juin 2023, d'énormes quantités de fumée venant de l'ouest ont survolé une partie de l'Europe occidentale. Cette fumée a été libérée quelques jours plus tôt par des feux de forêt gigantesques qui ont fait rage dans l'est du Canada. La fumée a parcouru des milliers de kilomètres en traversant l'océan Atlantique à haute altitude. Le panache de fumée a atteint la côte du Portugal le 26 juin 2023 et a continué sa progression vers l'est.