Volcanic eruption in Iceland July 2023


A volcanic eruption started on July 10, 2023 on the Reykjanes Peninsula in Iceland, in a remote area located about 30 km southwest of Reykjavik. A large flow of lava emerged from a crack that had just torn open over 900 meters in the bedrock. It filled the air with toxic gases and smoke for several days. The smoke plume spread over tens of kilometers over the ocean.
The eruption was declared over on August 5, 2023 leaving a small crater, and a lava field that reached the older lava fields of 2021 and 2022. 2023 is the third year in a row with volcanic activity after a dormancy of about 800 years on the Reykjanes Peninsula. No damage was reported.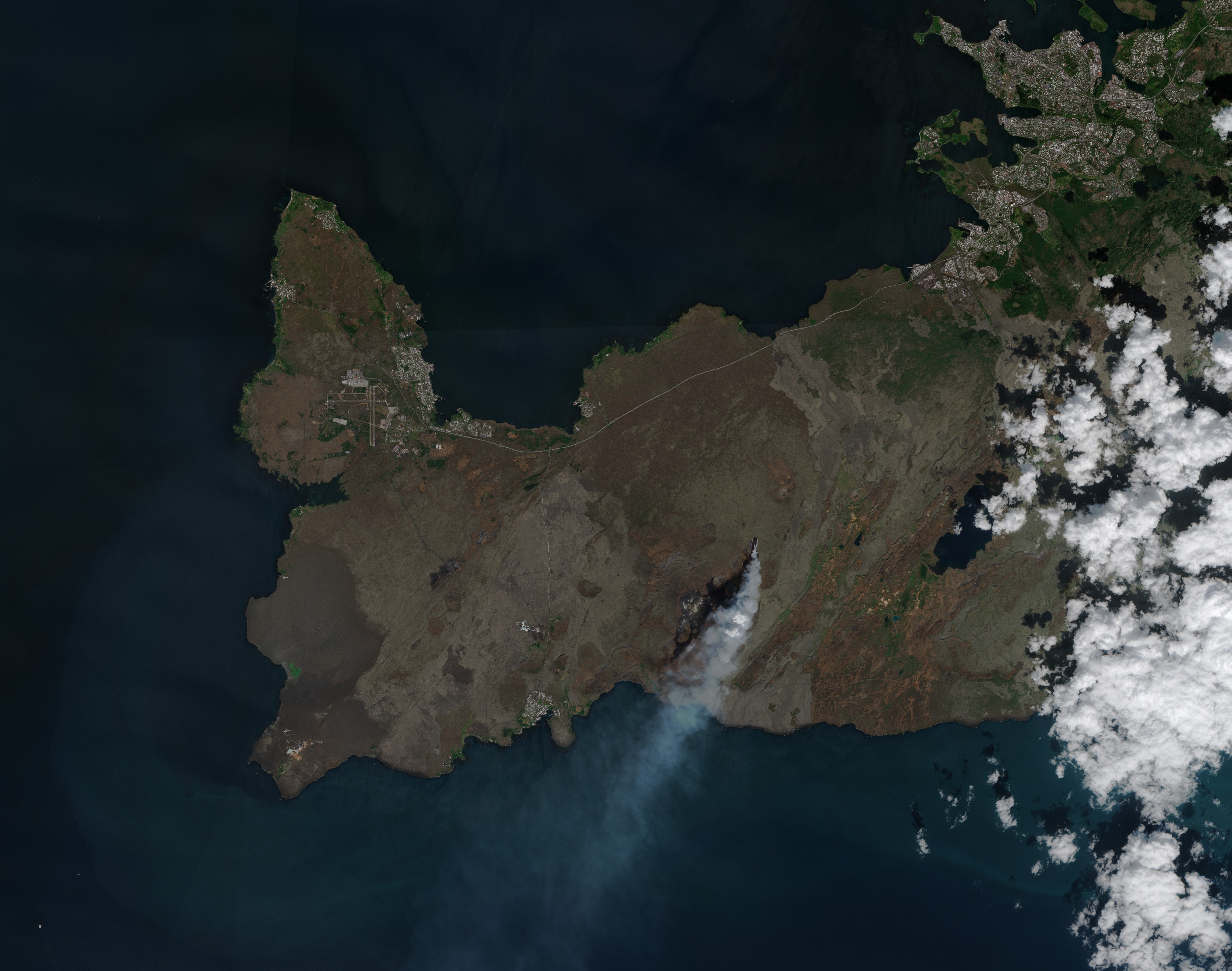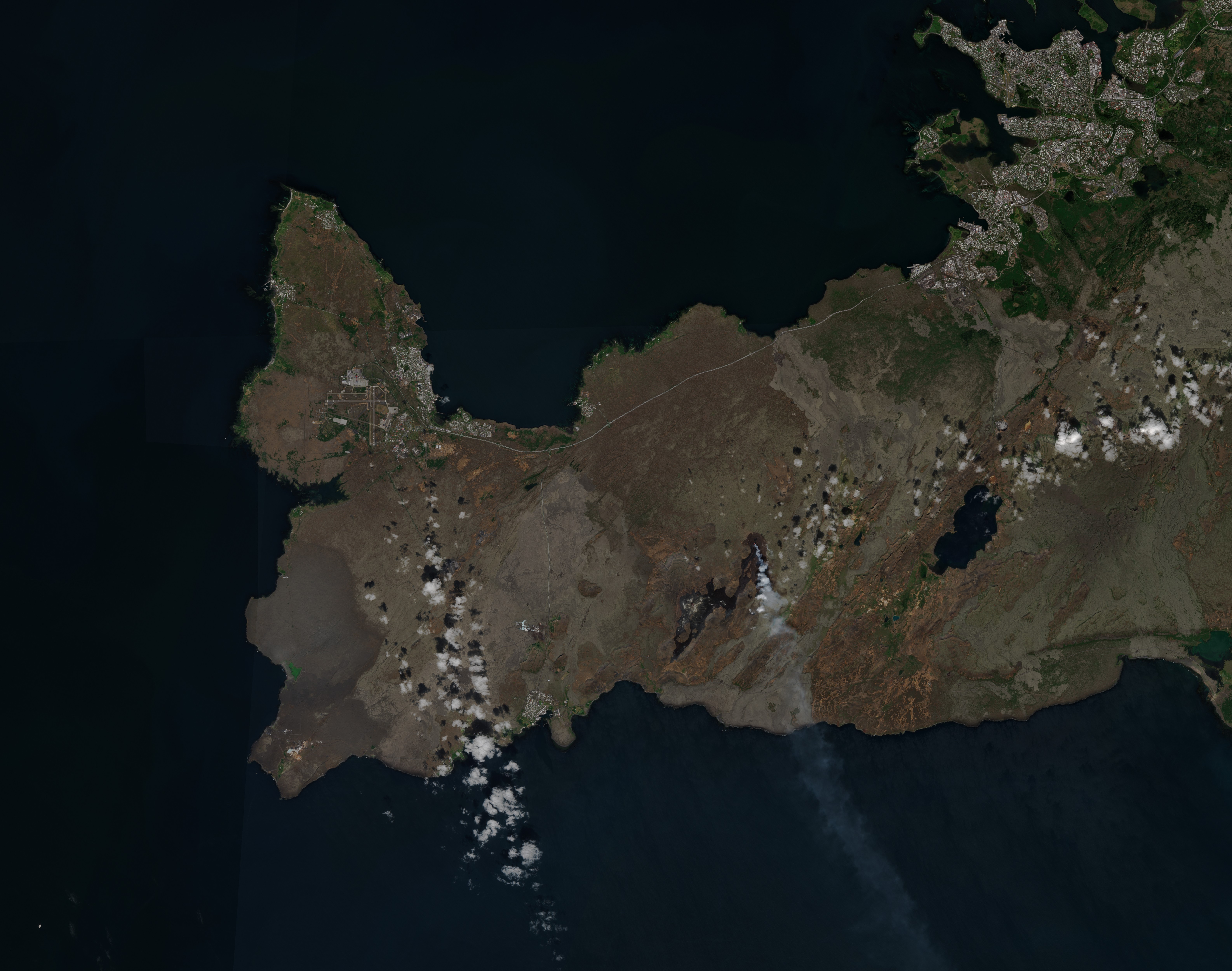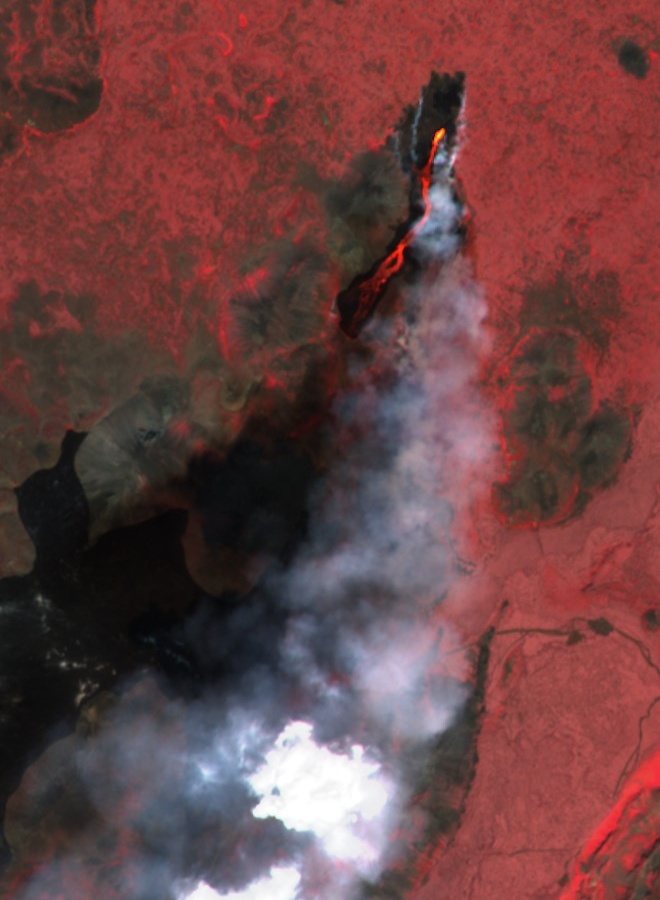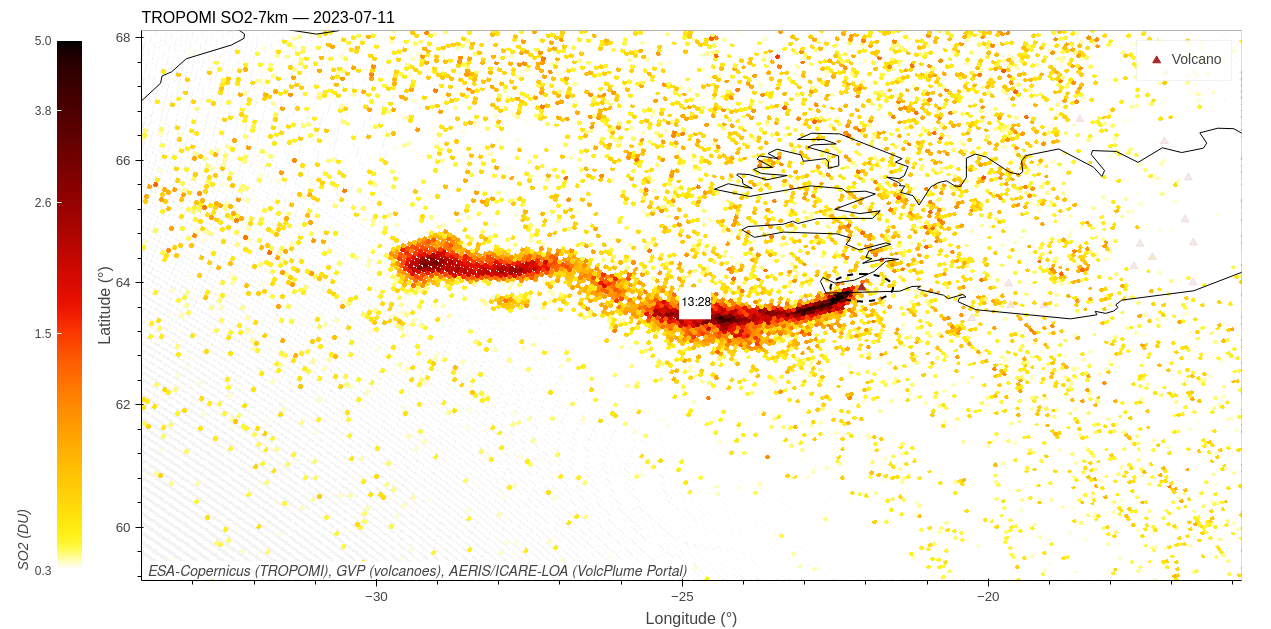 Une éruption volcanique s'est déclenchée le 10 juillet 2023 sur la péninsule de Reykjanes en Islande, dans une zone inhabitée à environ 30 km au sud-ouest de Reykjavik. Une importante coulée de lave a émergé d'une fissure qui venait de s'ouvrir sur 900 mètres dans la roche et a relaché dans l'air des gaz toxiques et de la fumée pendant plusieurs jours. Le panache de fumée s'est propagé sur des dizaines de kilomètres au-dessus de l'océan.
L'éruption a été déclarée inactive le 5 août 2023. Elle laisse un petit cratère et un champ de lave qui a rejoint les champs de lave de 2021 et 2022. C'est la troisième éruption volcanique en 3 ans après environ 800 ans d'inactivité volcanique sur la péninsule de Reykjanes. Aucun dégât n'a été signalé.