Eruption of La Soufrière volcano in Saint-Vincent April 9, 2021


La Soufrière volcano in Saint-Vincent Island in the Antilles erupted April 9, 2021 at 12:45 UTC. That violent explosive eruption produced a huge ash plume that rose up to 19 km altitude. Thick ash fallout covered some areas of the island, forcing thousands of people to evacuate. The volcano kept discharging ash uninterruptedly until April 12. The ash plume was transported over the Atlantic ocean and reached the coasts of Africa on April 12 around 14:00 UTC.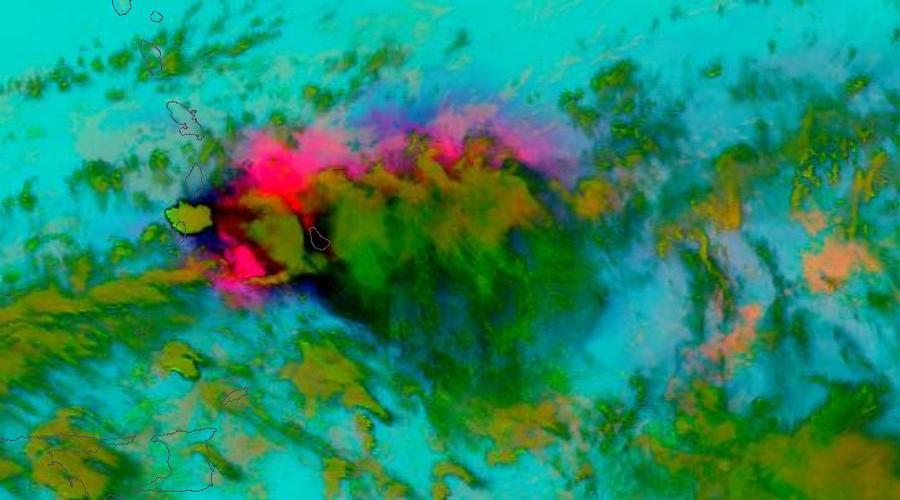 Learn more about La Soufrière eruption here.
Credits : AERIS/ICARE
Le volcan de La Soufrière sur l'île de Saint-Vincent dans les Antilles est entré en éruption le 9 avril 2021 à 12:45 UTC. Cette éruption explosive très violente a projeté un énorme panache de cendres jusqu'à 19 km d'altitude. De grande quantités de cendres ont recouvert une partie de l'île, forçant l'évacuation de milliers de personnes. Le volcan a continué à émettre des cendres en grande quantité de façon ininterrompue jusqu'au 12 avril. Le panache s'est déplacé sur l'Atlantique et a atteint les côtes de l'Afrique le 12 avril vers 14:00 UTC.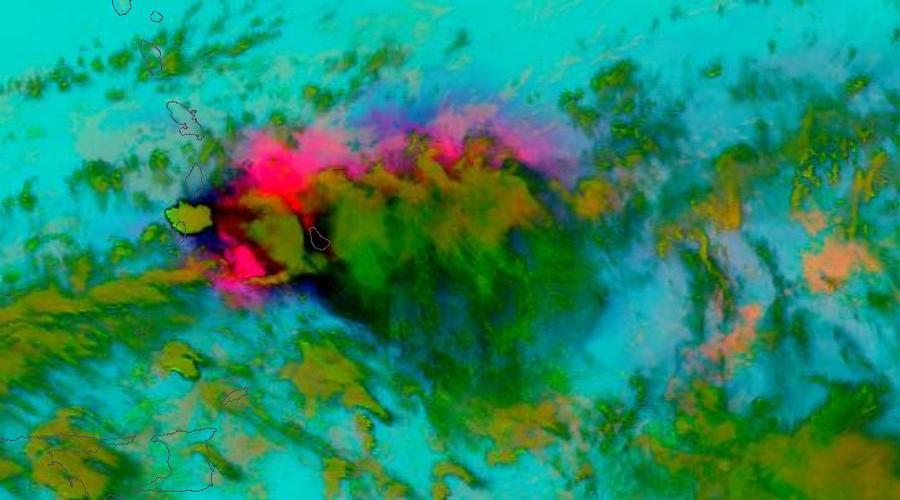 Cliquez ici pour en savoir plus sur l'éruption de la soufrière.
Credits : AERIS/ICARE