Floods in Pakistan August 2022


Torrential monsoon rains and record glacier melting caused by a severe heat wave triggered devastating flooding in Pakistan. The peak of flooding was reached in early September, leaving 8000 km2 of the Sindh province under several meters of water across a 100 km distance. Over hundreds of kilometers, the Indus River became a gigantic river over 10-km wide, 10-20 times its usual size.
Those historic rains are the heaviest on record in a decade. They killed more than 1700 people since the beginning of the monsoon in mid-June 2022. The rains hit one third of Pakistan (equivalent to more than half of metropolitan France), affecting more than 33 million people with homes, infrastructures, and crops being washed away or badly damaged. Satellite observations showed the flood extent and helped organize the emergency relief especially to areas with no road access.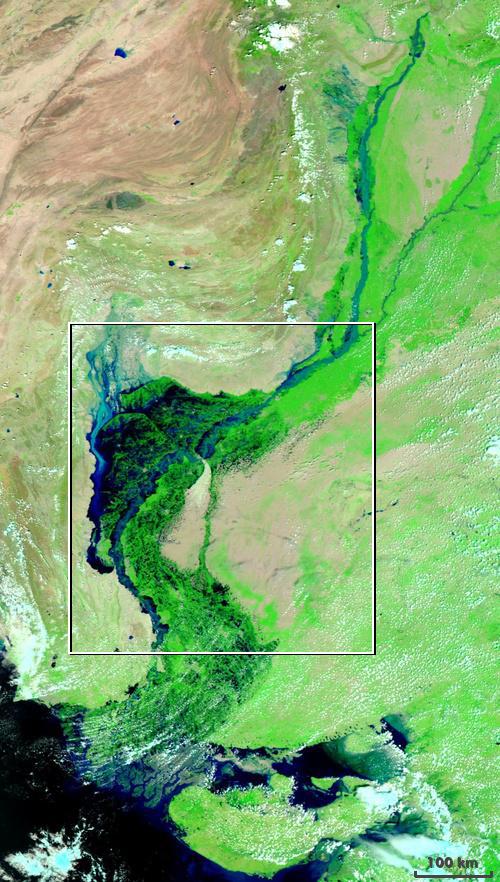 Below, a selection of images captured by MSI (Multi Spectral Instrument) on board ESA/Copernicus's Sentinel-2 show side-by-side comparisons of several areas along the Indus river in southern Pakistan during the peak of the flood from August 31 to September 10, 2022 and one year before in a normal situation.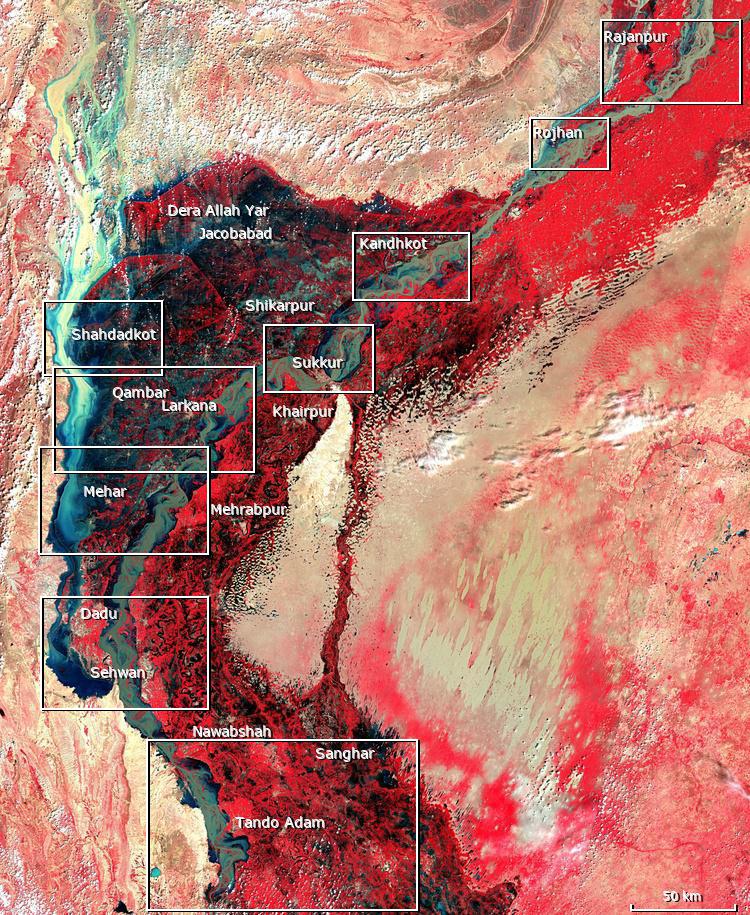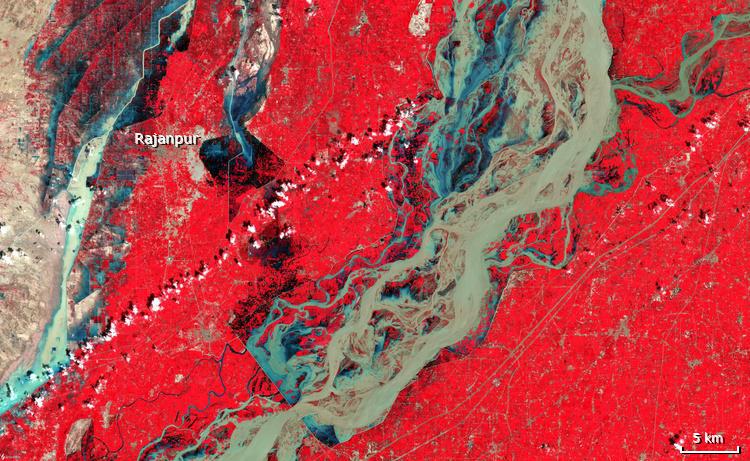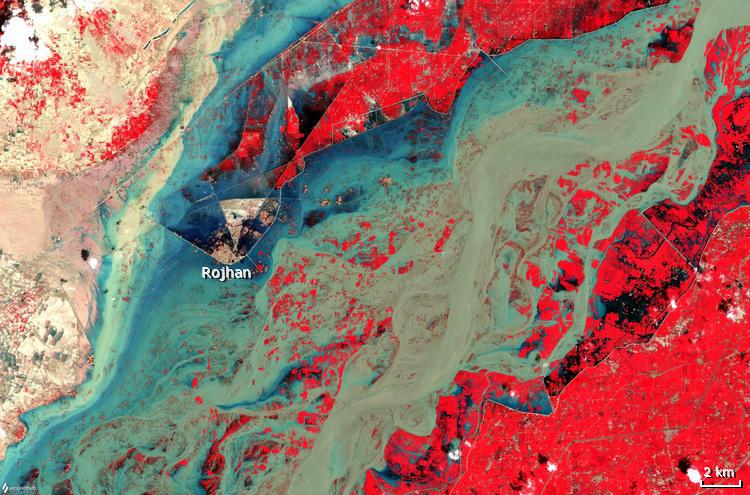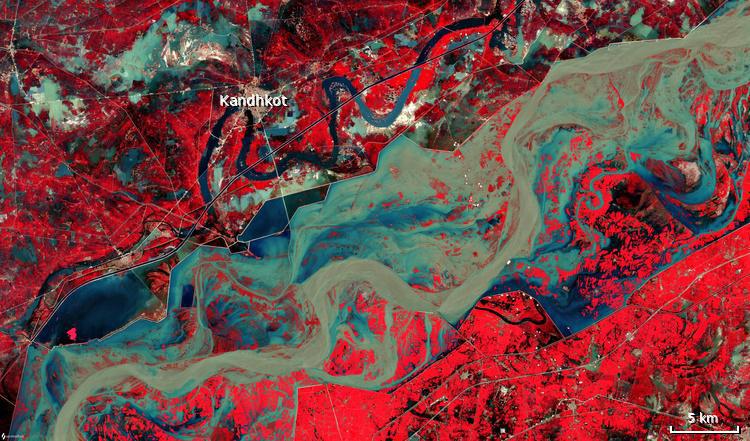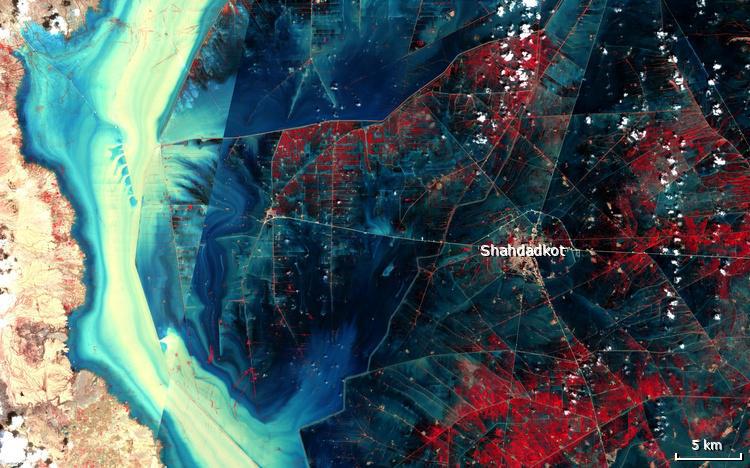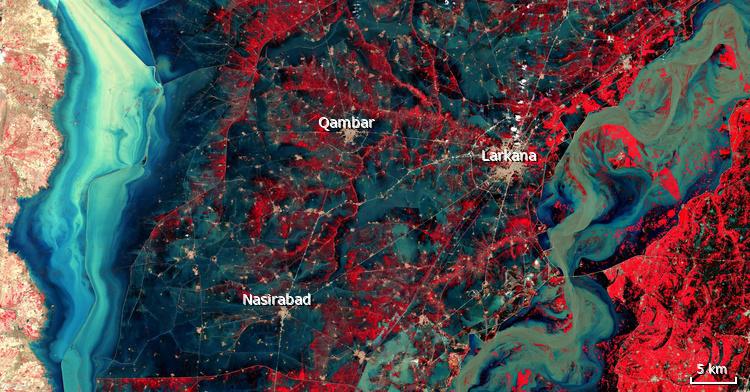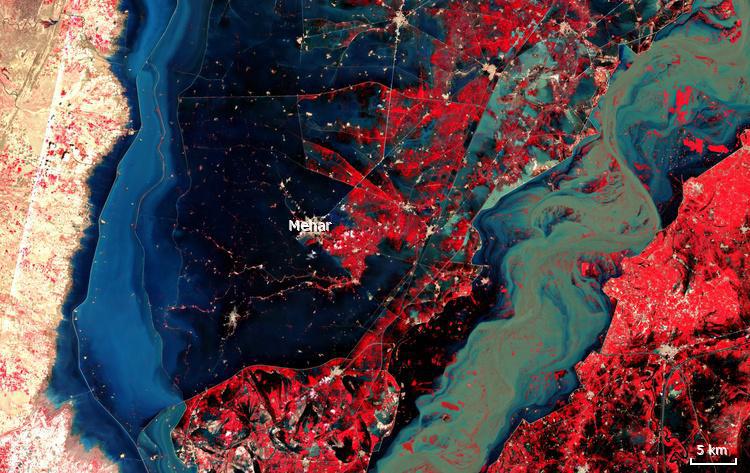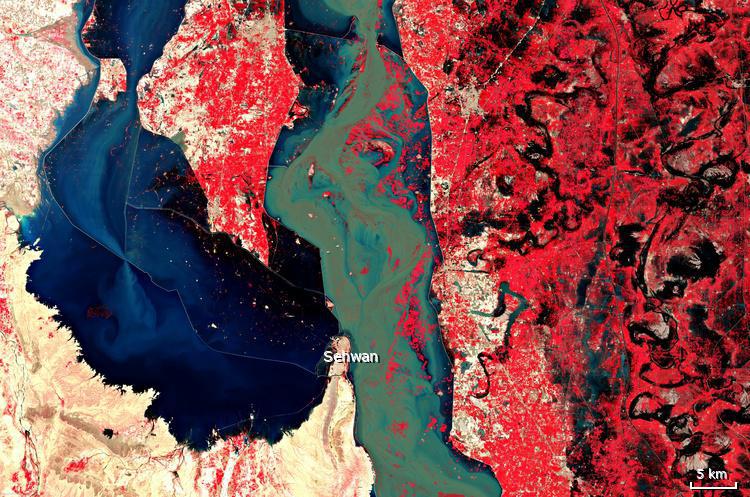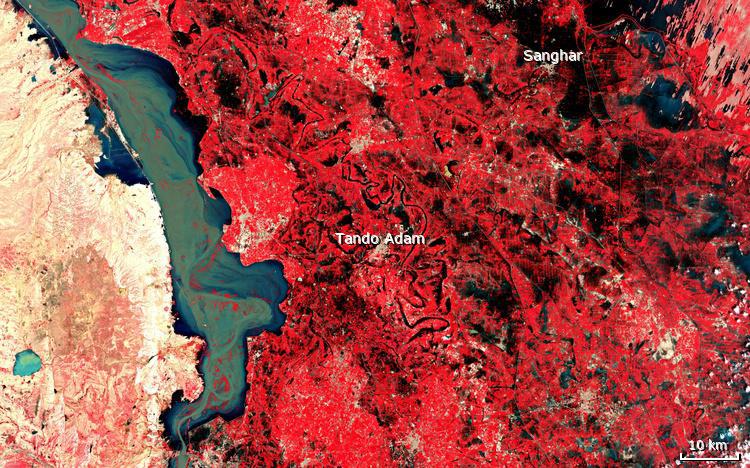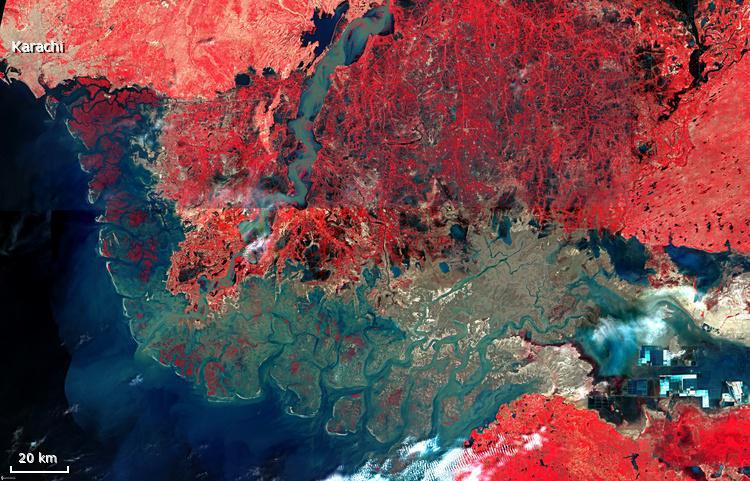 Des pluies de mousson torrentielles et une fonte record des glaciers causées par une forte vague de chaleur ont provoqué des inondations dévastatrices cet été au Pakistan. Le pic des inondations a été atteint début septembre, laissant 8000 km2 de la province du Sindh sous plusieurs mètres d'eau. Sur des centaines de kilomètres, le fleuve Indus est devenu un gigantesque fleuve de plus de 10 km de large, 10 à 20 fois sa taille habituelle.
Ces pluies historiques sont les plus fortes enregistrées depuis 10 ans. Elles ont tué plus de 1700 personnes depuis le début de la mousson mi-juin 2022. Les pluies ont touché un tiers du Pakistan (l'équivalent de plus de la moitié de la France métropolitaine), affectant plus de 33 millions de personnes et dévastant le pays avec les habitations, les infrastructures et les terres cultivées emportées ou sérieusement endommagées. Les observations par satellite ont montré l'étendue des inondations et ont aidé à organiser les secours d'urgence, en particulier dans les zones dépourvues d'accès routiers.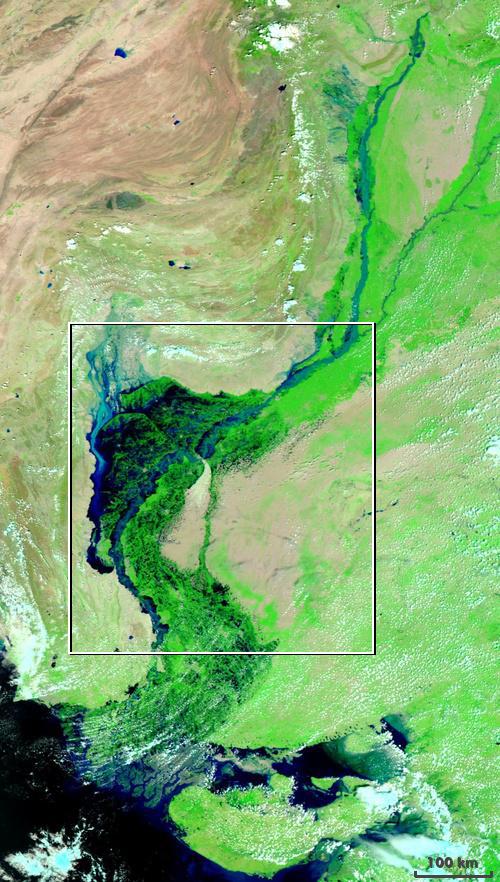 Ci-dessous, une sélection d'images capturées par MSI (Multi Spectral Instrument) à bord de Sentinel-2 (ESA/Copernicus) montre des comparaisons de plusieurs zones le long du fleuve Indus dans le sud du Pakistan pendant le pic de l'inondation entre le 31 août et le 10 septembre 2022 et un an avant dans une situation normale.