Wildfires in southwest France July 2022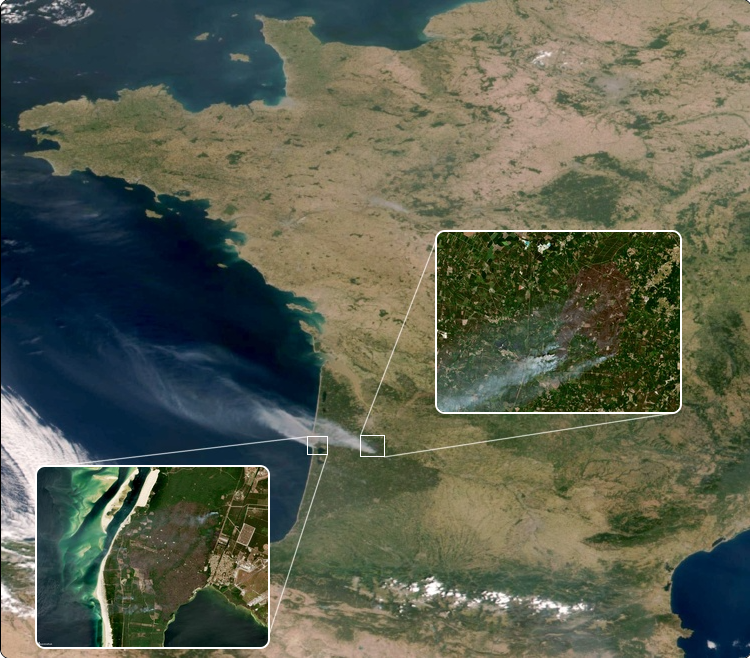 Heatwaves continued to strike western Europe in July 2022 with record temperatures soaring above 40°C. The extreme weather conditions were brought by long-lasting anticyclonic conditions and warm air coming up from Morocco.
Associated with extremely low vegetation humidity, favorable conditions were met to trigger and sustain fires across Portugal, Spain, and France and contributed to set a record-breaking fire season across European countries.
On July 12, 2022, in the southwest of France, 2 separate forest fires ignited in the Bordeaux region, in Landiras and in La Teste-de-Buch, a touristic hotspot along the Dune of Pilat, the tallest sand dune in Europe, near Arcachon. The fires were fanned by moderate winds and were contained after 12 days of fierce battle against flames that sometimes reached more than 30 m high. The fires destroyed more than 20,000 hectares (200 km2) of forest (almost twice the size of Paris) and forced 36,000 people to evacuate their homes. Fortunately there were no casualties.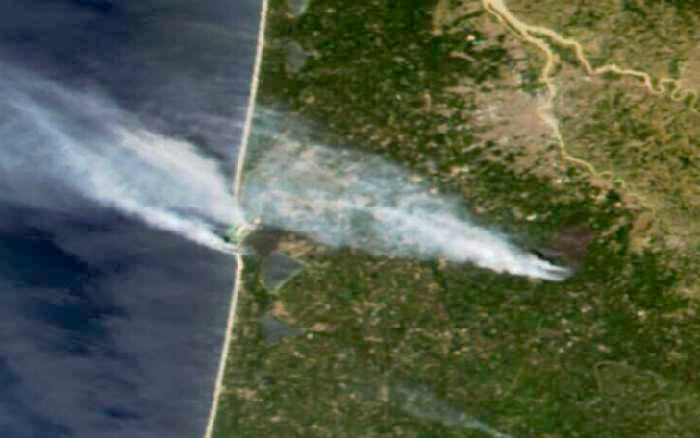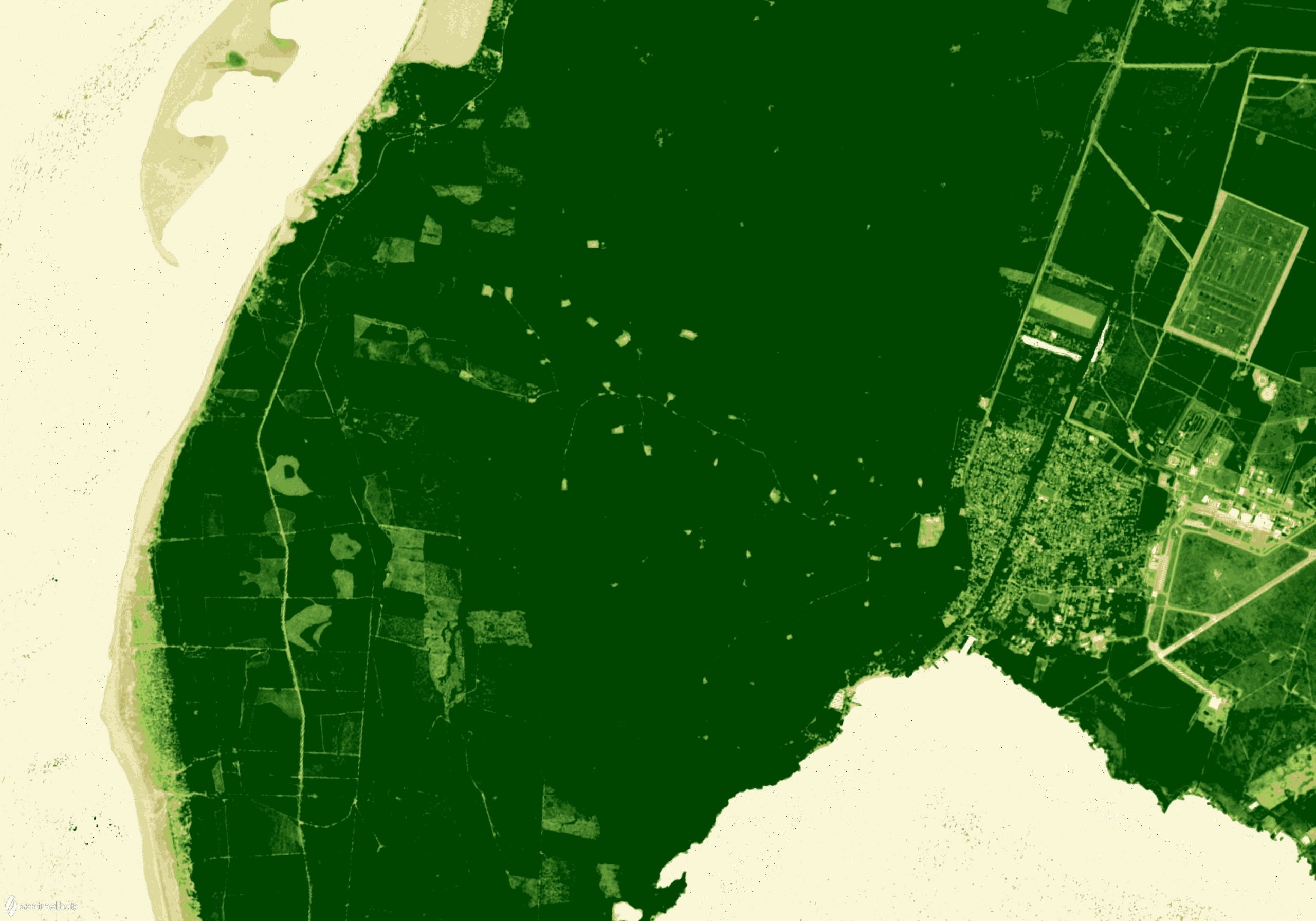 As the heat wave and record drought continued in August 2022, the Landiras fire reignited on August 9, 2022. It began blazing fiercely again on August 10, 2022, as it was difficult to contain because of strong winds blowing. It raged for 2 days, forcing 10,000 residents to evacuate and destroying an additional 7,400 hectares (18,200 acres). The region south of Bordeaux was hit especially hard this summer but 7 other large fires were blazing throughout the south of France at the same time. As many other European countries, France battled historical fires in the summer of 2022, and through mid-August 2022, fires had destroyed an area at least three times the annual average over the past decade.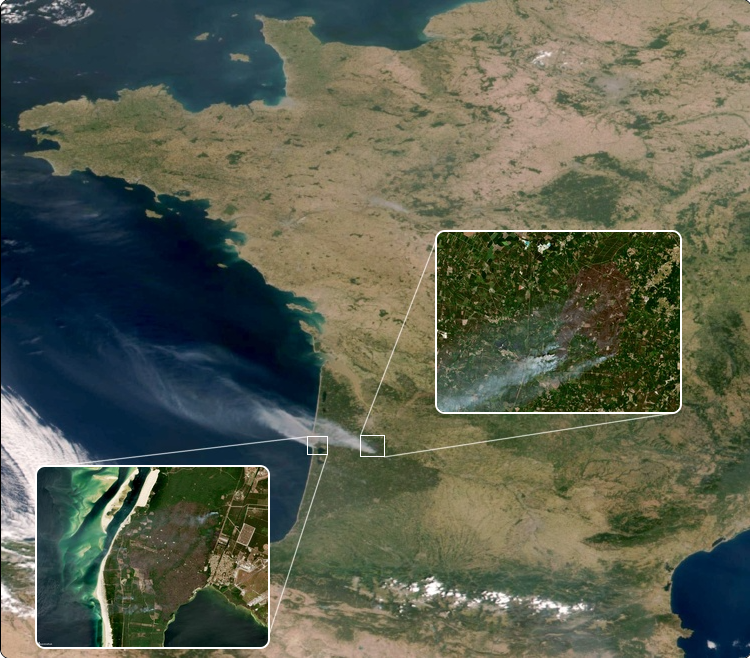 Des vagues de chaleur ont frappé l'Europe de l'Ouest en juillet 2022 avec des températures record dépassant les 40°C. Les conditions météorologiques extrêmes étaient dues aux conditions anticycloniques persistantes et de l'air chaud venant du Maroc.
Associées à la végétation extrêmement sèche, les conditions favorables étaient réunies pour déclencher et entretenir des incendies au Portugal, en Espagne et en France et pour établir une saison record dans les pays européens.
Le 12 juillet 2022, dans le sud-ouest de la France, 2 incendies de forêt distincts se sont déclarés dans la région de Bordeaux, à Landiras et à La Teste-de-Buch, haut lieu touristique le long de la Dune du Pilat, la plus haute dune de sable d'Europe, près d'Arcachon. Les incendies ont été attisés par des vents modérés et ont été enfin maîtrisés après 12 jours de combat acharné contre des flammes qui atteignaient parfois plus de 30 m de haut. Les incendies ont détruit plus de 20 000 hectares (200 km2) de forêt (près de deux fois la taille de Paris) et ont contraint 36 000 personnes à évacuer leur maison. Fort heureusement, il n'y a pas eu de victimes.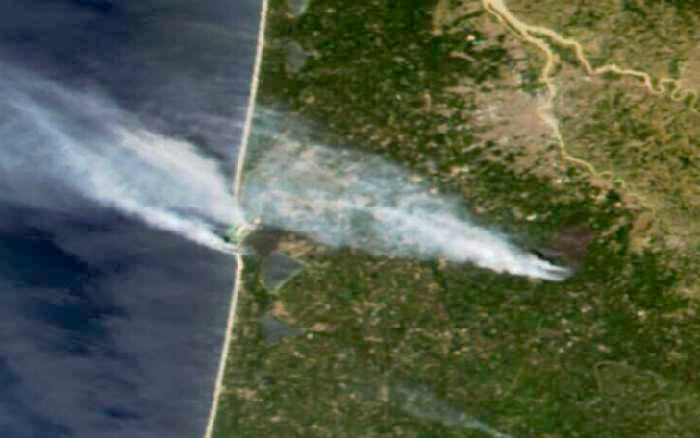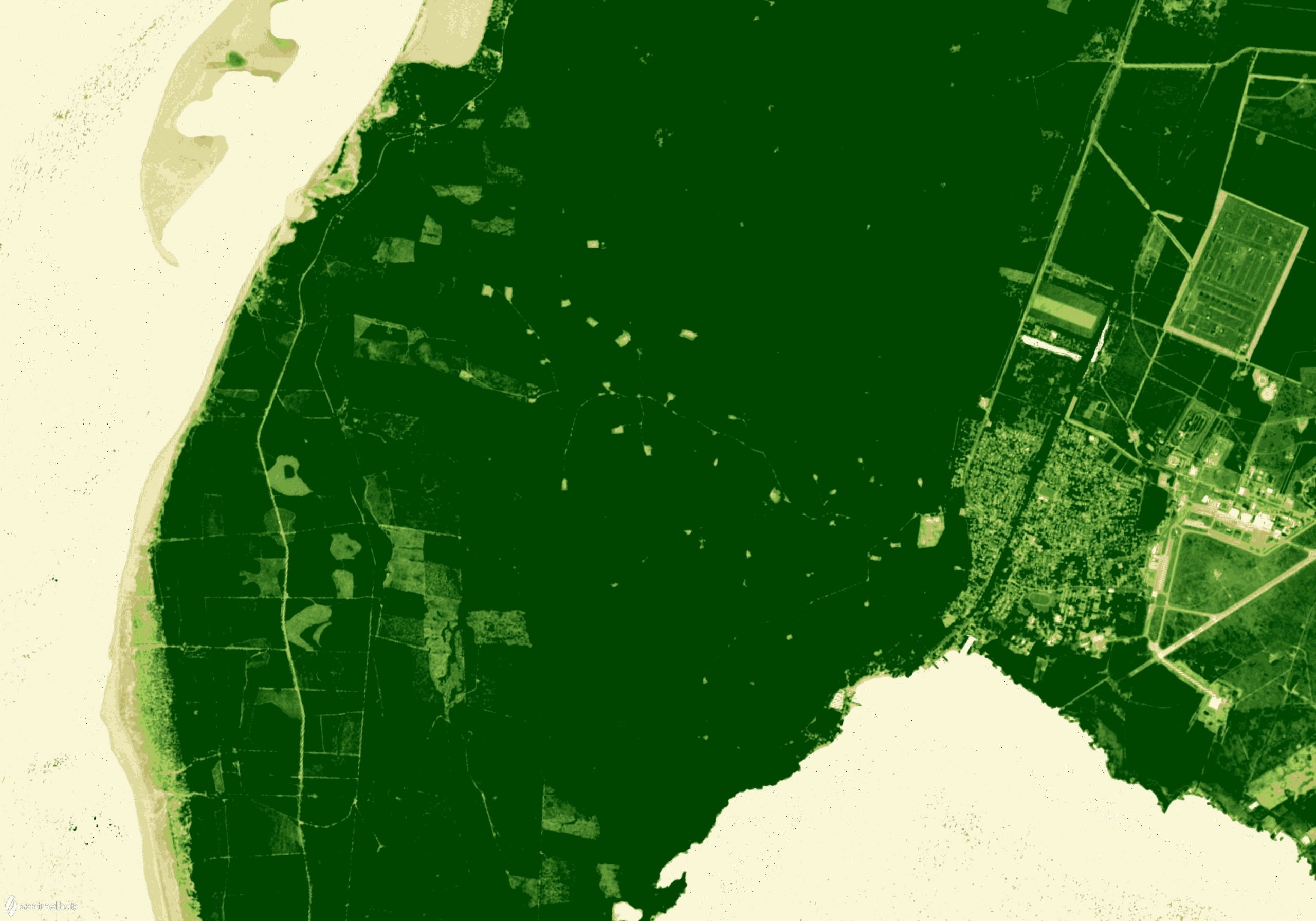 Alors que la canicule et la sécheresse record se sont poursuivies en août 2022, l'incendie de Landiras a repris le 9 août 2022. Il a recommencé à brûler violemment le 10 août 2022, car il était difficile à contenir en raison des vents violents. Il a fait rage pendant 2 jours, forçant 10 000 habitants à évacuer la zone et détruisant 7 400 hectares supplémentaires. La région au sud de Bordeaux a été particulièrement touchée cet été, mais 7 autres grands incendies ont éclaté dans tout le sud de la France au même moment. Comme de nombreux autres pays européens, la France a lutté contre des incendies historiques durant l'été 2022 et, à la mi-août 2022, les incendies avaient déjà détruit une superficie au moins trois fois supérieure à la moyenne annuelle au cours de la dernière décennie.