Tropical cyclones Batsirai and Emnati hit Madagascar – February 2022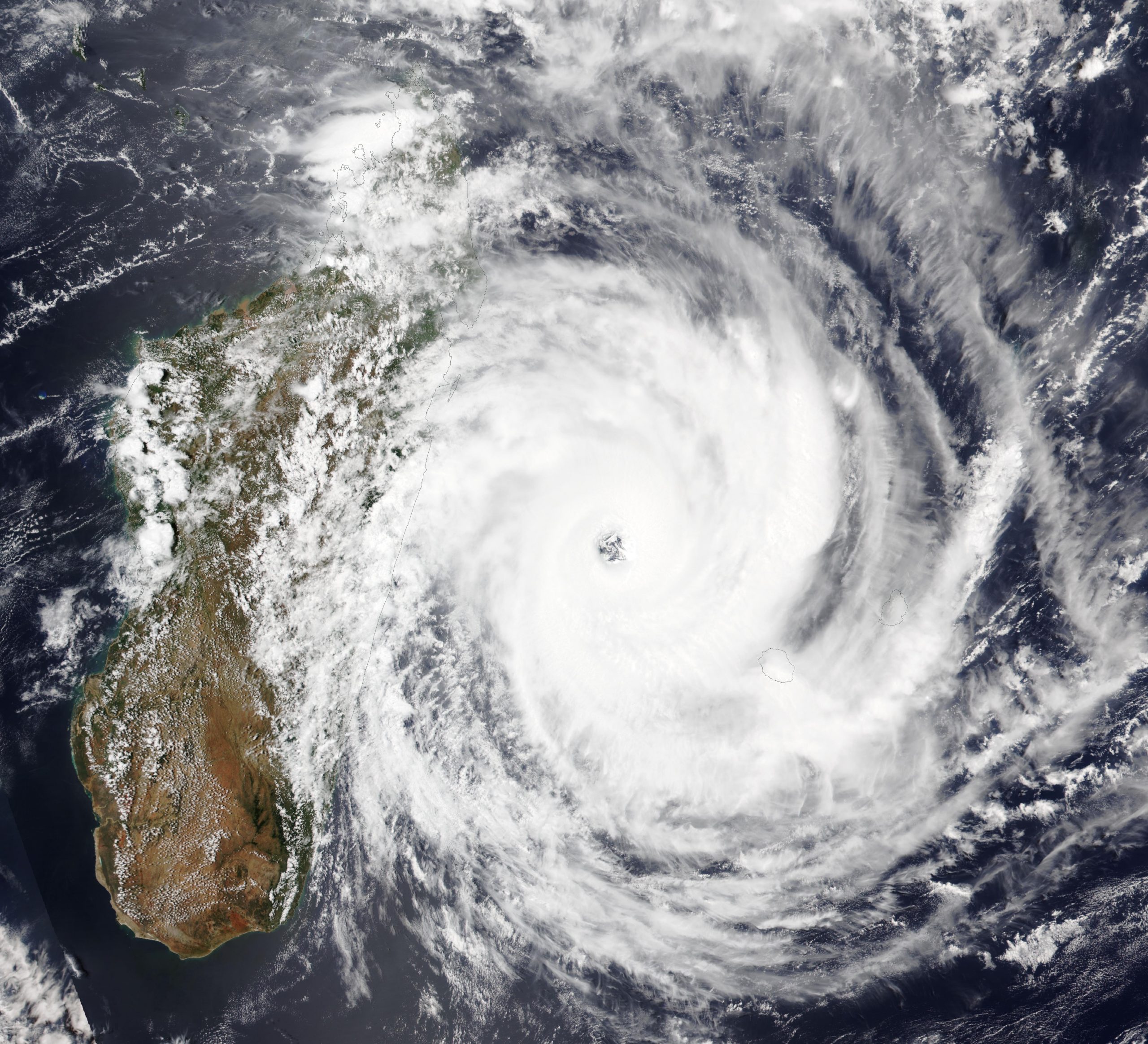 The 2021–2022 Southwest Indian Ocean cyclone season is currently in full swing. Southern Africa and nearby islands of Madagascar, Reunion and Mauritius are confronted with a very intense and deadly cyclone season, causing widespread damage and destruction, and displacing hundreds of thousands of people.
The island of Madagascar was especially impacted as 4 of the first 5 storms of the cyclone season made landfall on its eastern shore in just a month: tropical storm Ana (January 22, 2022), tropical cyclone Batsirai (category 3, February 5, 2022), tropical storm Dumako (February 15), and tropical cyclone Emnati (category 1, February 22, 2022).
Those back-to-back storms devastated agricultural land on the island, severely affecting crops and food supplies in a region already struggling with food scarcity caused by years of severe drought. The recurring storms and extended droughts are both manifestations of extreme climate impacts at work in the region. Several more cyclones are expected to hit the Southwest Indian Ocean before the cyclone season ends in May, with their share of intense rainfall and coastal flooding.
Satellite observations are important to spot the formation of storms in their early stages, especially when the low pressure systems develop sometimes thousands of kilometers afar. Imagery and products derived from geostationary satellites observations (wind speed and direction, cloud and ocean temperature, cloud systems etc.) are of paramount importance to continuously monitor their development and course, allowing to issue timely warnings to local population.
Tropical depressions are very common meteorological systems over oceans. When conditions are met (ocean temperature, wind and relative humidity), depressions may grow into a tropical storm (when wind speed reaches 63 km/h) and later into a tropical cyclone (above 119 km/h). Tropical cyclones are called "hurricanes" in the North Atlantic and Northeast Pacific Oceans, and "typhoons" in the northwest Pacific Ocean.